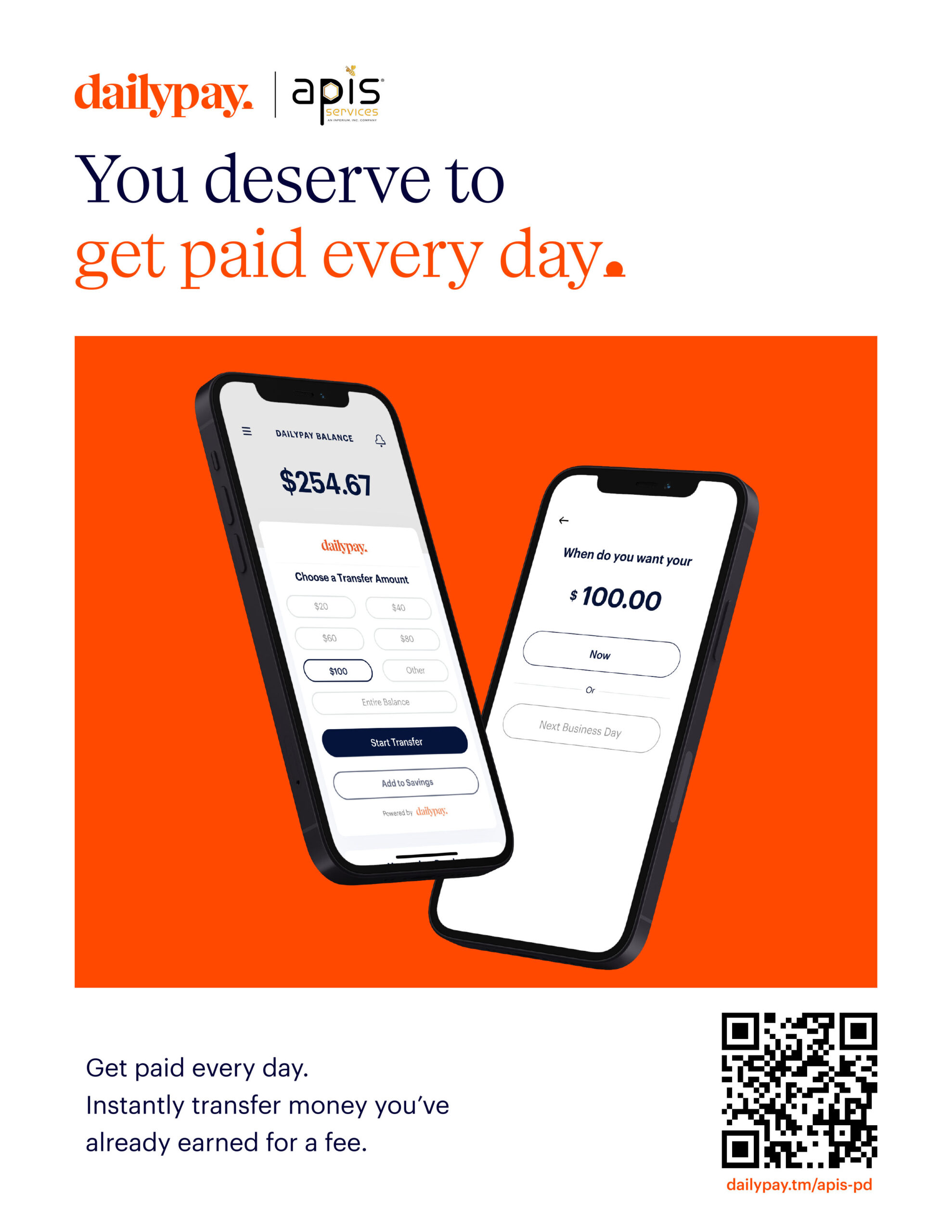 Watch the Video Below and Learn More About DailyPay
What is DailyPay?
DailyPay is a benefit that allows you to get your pay any time before payday and easily track how much you're making.
Why should I sign up?
It's free to create an account, and your available pay will increase every time you work. Transfer your pay instantly for a fee.
More questions?
Get support and answers 24/7.
Phone: (866) 432 – 0472
Email: employee.support@dailypay.com