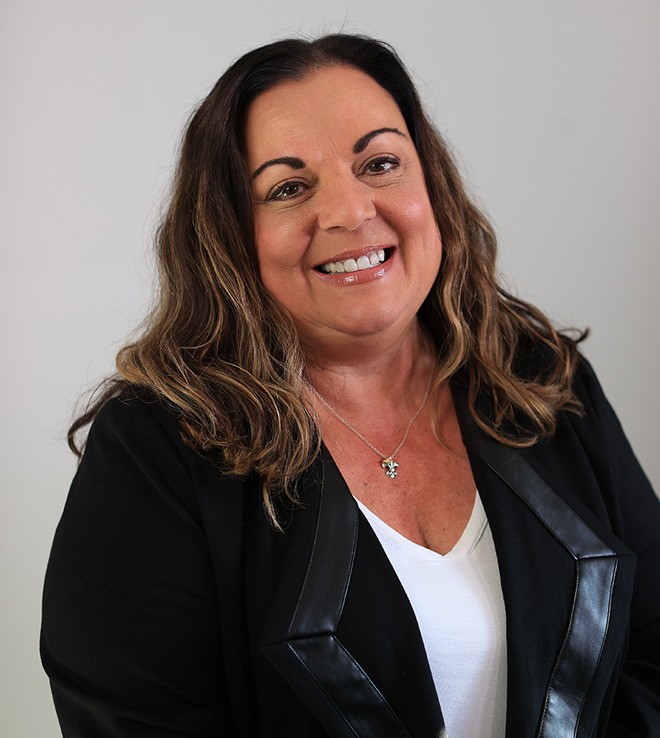 Christina Talarico
Apis | Chief Recruitment and Retention Officer
Speciality :

Recruiting, Retention, Staffing and Employment Expert

Skill :

Team Building, Training and Management, Hiring Solutions, Executive Search, Recruitment, Employment Branding

Experience :

30+ Years

Fax :

(610) 401-0662
Overview
In 1992 Christina founded Chris Talarico & Associates Inc., Employment Services, (CTA) with only $500 and a goal to achieve success as a business owner in the Recruiting/Staffing Industry where she could ultimately help others to fulfill their dreams too.
By making a strong commitment to giving back to her community and continuously helping others secure great jobs, Christina soon turned her $500 investment into an $18+ million dollar a year, Award Winning Corporation, with offices in Pa and Ohio.
CTA exclusively provided unsurpassed services to their 100's of clients; Search, Recruitment, Temporary Personnel Placement and Payroll Processing for – Fortune 100/500 Corporations, Non-Profit Organizations and 1000's of Small Businesses across the USA.
Christina's Expertise Includes:
Team Building, Training and Management, Hiring Solutions, Executive Search, Recruitment, Employment Branding, Commercial Design & Marketing Strategies, Social Media Creation & Enhancement and Job Fair Events. Also: Teaching, Workshops/Key- Note and Motivational Speaker, Talk Show/Radio Host. Career Coaching: Employment Readiness Training, Job Search Strategy, Interview Survival, and Resume (Write, review refresh). Christina is also a published Author of the book, "Your Employment Marketplace, A Quick Read to Help you Succeed at Finding a Job." Christina shares her decades of job search expertise with career seekers.
Award Winning Entrepreneur:
Current Proprietor Of: Christina's Marketplace- Vintage Décor, Art & Eclectic Gifts in her shoppe in Pa and via Chairish.com. Chris Talarico Enterprises: Business Consulting, Search & Recruitment Services. Also, Your Employment Marketplace, offering: Employment Readiness Training, Job Search Support and Career Coaching. Christina previously was Founder and CEO: Chris Talarico & Associates, Inc. Employment Services, Reliable Personnel, and Dreamer's Cafe and Marketplace.
Awards and Accomplishments:
Awarded Inc. Magazine's 500/5,000 (2 years in a row) as "One of the Top 5,000 Fastest Growing Companies in the USA." "The International Athena Award,"
"The National Sam M. Walton Entrepreneur of the Year Award,
"One of the Top 50 Women in Business in Pennsylvania,"
"Ernst and Young Entrepreneur of the Year Award" (Twice awarded)
Working Women's Magazine- "Entrepreneurial Excellence Award," The PA Business Journal's Spotlight Award, and "The Beacon Award." Talarico was also
named- "The Best Small Business Leader Award and Top Small Business," awarded and honored two years in a row by The Berks County Chamber of Commerce. Talarico also was named, "The Top 50 Businesses in Berks County, PA" (#2 out of the Top 50 & #3 for two consecutive years).
Other Career Highlights/Accomplishments:
Christina was featured in – Entrepreneur Magazine, "You're my Hero," article highlighting Talarico's on-going commitment, as a business owner/leader to mentoring her team and others in the throughout the community. Talarico was interviewed live on MSNBC/TV, showcasing recipients of the prestigious, "Inc. Magazine's Inc. 500/5,000 at the National Awards Ceremony," and she appeared live on KYW News Radio, Phila. as the Keynote Speaker for – The Philadelphia Chamber of Commerce/Monster.com/Philly.com
Annual Magnet Job Fair. Christina was also featured on – ABC Channel 6/Action News Philadelphia, WEEU Radio, & WFMZ News.
For several years, Christina produced and hosted a Live TV Show on Berks County Television (BCTV): Dreamer's-Believe, Achieve, Succeed. Her TV program featured; Artists, live musicians, philanthropists, non-profits causes and organizations, local businesses, countless "Dreamers," and hosted a variety of professions and career advice to inspire others to achieve their dreams. Talarico also hosted an online talk radio show on Boomers Generation Radio, "Dreamer's – Believe, Achieve, Succeed, which was broadcasted worldwide.